Liquid Explosive Detector SE-600
Description
Liquid explosive detectors are advanced tools for detecting explosive substances in liquid form. These liquid explosives detectors deliver an accurate and rapid result to the screening inspection stations (PIF). Easy to use, our liquid explosive detectors allow you to speed up the flow of passengers while ensuring an optimal level of security.
Detail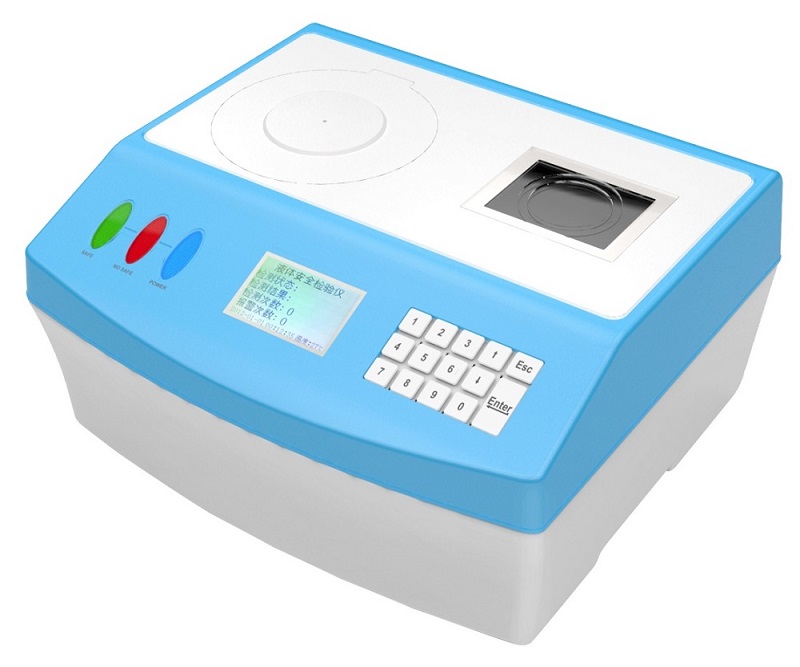 1. Identify dangerous liquid: More than 30 sorts: Gasoline, kerosene, diesel oil , hydrochloric acid , sulfuric acid , nitric acid , sodium hydroxide , potassium hydroxide , isopropyl ether ,petroleum ether, propionaldehyde, benzene, carbon disulfide, hexane,isopropanol, nitromethane, diethylamine , tris the trihalomethanes , ethylene glycol, xylene and other flammable, corrosive liquids
2. Identify chemical composition of liquids, which is sealed in bottle or can.
3. Control access security of airport, train station, subway, gymnasium, important government office, boarder, and seaport and so on.
4. No radiation, harmless to people and test sample
5. Advanced technology :ultra-wide band pulse microwave reflection method & the thermal
6. conductivity technology.
7. Accurate and quick test results, only take 1s
8. Liquid vertically put in case dangerous liquid accidental tilt pouring out