Secuera SE-AI2021 Specification
Product number
SE-AI2021
Resolution
800X1280
Camera
1 RGB camera
Display Screen
8-inch IPS LCD screen
Brightness
500 LU
Camera Sensor
200W,1080P
Sensor
American thermal imaging sensor
Face Detection
Support simultaneous detection of 20 people
Protection Level
IP42
Voltage
DC12V(±10%)
Over temperature alarm
Support
Wear a mask to identify
Support
Temperature measurement accuracy
≤ ±0.3℃ within 2 meters,
3 meters to 4 meters ≤ ±0.4℃,
4m to 5m≤ ±0.5℃
Wide dynamic
Support
Temperature measurement distance
1 to 5 meters
Temperature range
32℃~42.5℃
Power consumption
10W MAX
Equipment size
250mm*170mm*200mm
Weight
About 4.5KG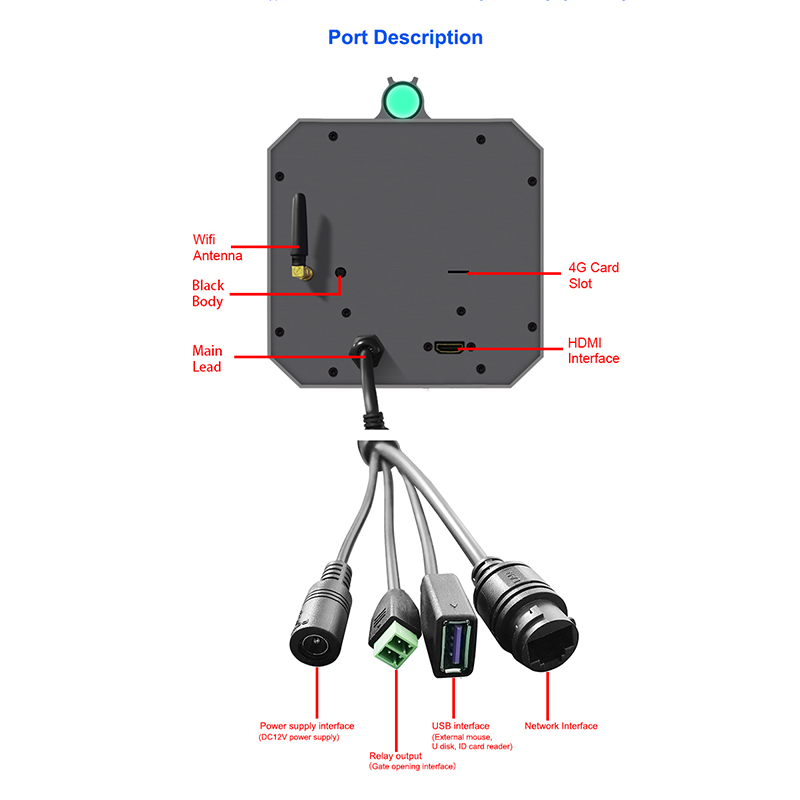 Parameter setting
You can set the high temperature threshold, temperature compensation value, switch-on time, record retention time, IP address, mask detection, open broadcast, language switching, system settings, volume adjustment and U disk upgrade.
1. High temperature threshold setting: Set the temperature measurement threshold, and voice alarm when the temperature exceeds the temperature.

2. Temperature compensation value: manually set the test body temperature for calibration.

3. Breaker opening time: the time interval between the opening and closing of the relay.

4. Record preservation time: store the test data (support 0-3000 days, fill in -1 for permanent preservation).

5. Server IP: The IP address of the server connected to the device

6. Turn on broadcast: Turn on, voice broadcast will be performed during detection, and none when turned off.

7. Language switching: the system language can be switched.

8. System setting: Jump to the system setting interface.

9. Volume setting: adjust the volume level.