Description
SE-918 Under Vehicle Search Camera is mainly used to check the bottom of the vehicle, to find whether it hide suspicious explosives or dangerous, personnel, whether the structure of the bottom vehicle is illegal changed.
The under vehicle inspection camera is ideal to view unreachable impossible-to-see total-dark and hard-to-reach or dangerous areas, such as dead space monitoring, border crossings, vehicle entry points, high reach, drop-ceilings, small cavities or pipe openings. It is a great self-contained, lightweight tool for under vehicle detection, hard reach inspection.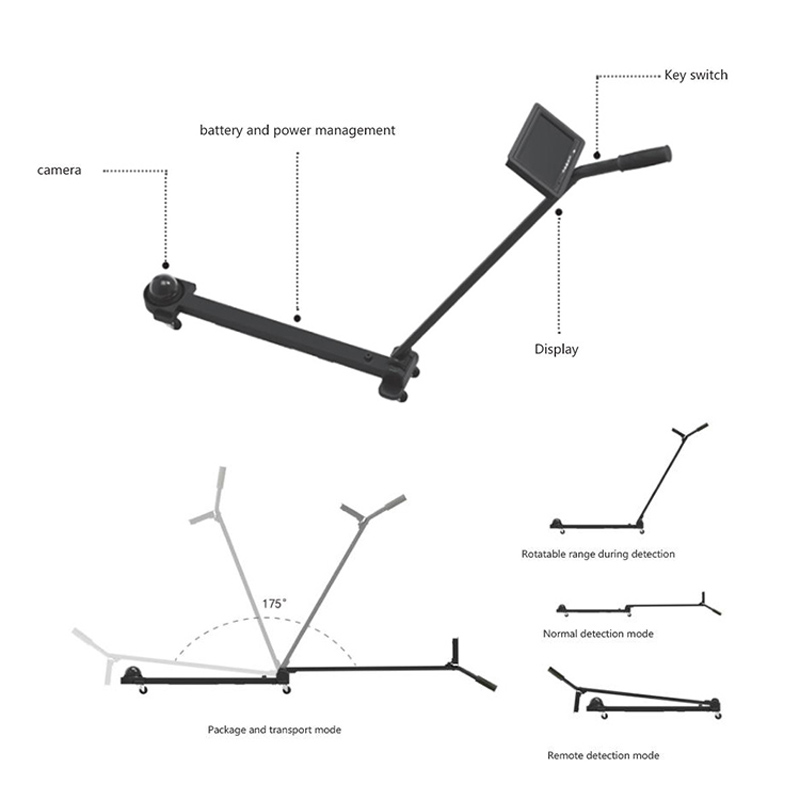 Application Place
This product can be used for airport security, parking inspection, military area inspection, personal private car inspection. We have provided inspection glasses for many important meetings, local police stations, high-level hotels and large factories
Specifications
The camera can rotate left, right, rotate and stop automatically.
Angle: The maximum horizontal angle is 355 degrees, The minimum horizontal angle is 22.5 degrees.
Focal distance: 3.6mm
Focal length: Wide-angle
Definition: 600 line and 1/3SONYCCD infrared image sensor, high definition with infrared night vision function .