SECUERA SE818T Series Thermal Imager System
SECUERA SE818T series dual vision infrared thermal imaging camera specially designed for body temperature measurement,
realizing two in one detection mode for temperature and metal detection(can be optional). The built-in thermal camera captures and
creates an dual images(thermal imaging and visible light imaging) of an object by using infrared radiation emitted from the
objects and human, which uses infrared thermal imaging technology to detect the temperature of passing people, realizes.
Suitable for crowded population places, no-stop, automatically give the alarm for elevated temperature,
showing the body temperature in real-time.
Product Description Of Walk Through Metal Detector SE818T
| | | |
| --- | --- | --- |
| Infrared thermal imaging | Resolution | 256*192 |
| | Field of View | 56°*42° - Horizontal: 56° × Vertical: 42° |
| Visible light | Resolution | 1920*1080 |
| | Field of view | 62° |
| Measuring temperature datas | Accuracy | Target range 35°C~40°C: accuracy ±0.5°C |
| | Best Measurement distance | 2.5-3.0m |
| Walk through gate | Passable channel | H2000 * W700mm |
| | Gross weight | 40kg |
| | Power supply | 220-240VAC, 50-60HZ |
| Ball camera | Material | Aluminum alloy |
| | Dimensions | Bottom diameter 145 * height 120 * face diameter 90 mm |
Product performance description:
256*192 high resolution thermal channel. Temperature accuracy ±0.5 °C, plus the Black Body calibration accuracy is ±0.3°C Support AI face detection, multiple targets detect body temperature at the same time The voice broadcast abnormal temperature Fast measurement temperature, detection time is less than 1 second 24 hours real-time monitoring
Optional Metal Detection Function:
Six or Eighteen interlaced detection regions of the same high with the body and combining with Two side lights LED array panel on the operation board display the area of metal detected Strong anti-interference: digital and analog circuit design to prevent wrong alarm Password protection function: just allow authorized personnel to operate equipment in order to insure security
human body temperature measurement?
For human body, the body temperature is relatively constant, and armpit temperature is 34.7 ℃ ~ 37.3 ℃. But the temperature of human face, due to the influence of sweating or wind blowing, will have a certain change. The thermal imaging camera measures temperature by detecting thermal radiation of human surface, and the temperature measurement results will fluctuate with sweating or wind blowing. At present, the optimal installation environment is indoor, and it not recommended to install itoutdoors According to above principle, this is because the outdoor environment is easy to be affected by the external environment on the body surface temperature.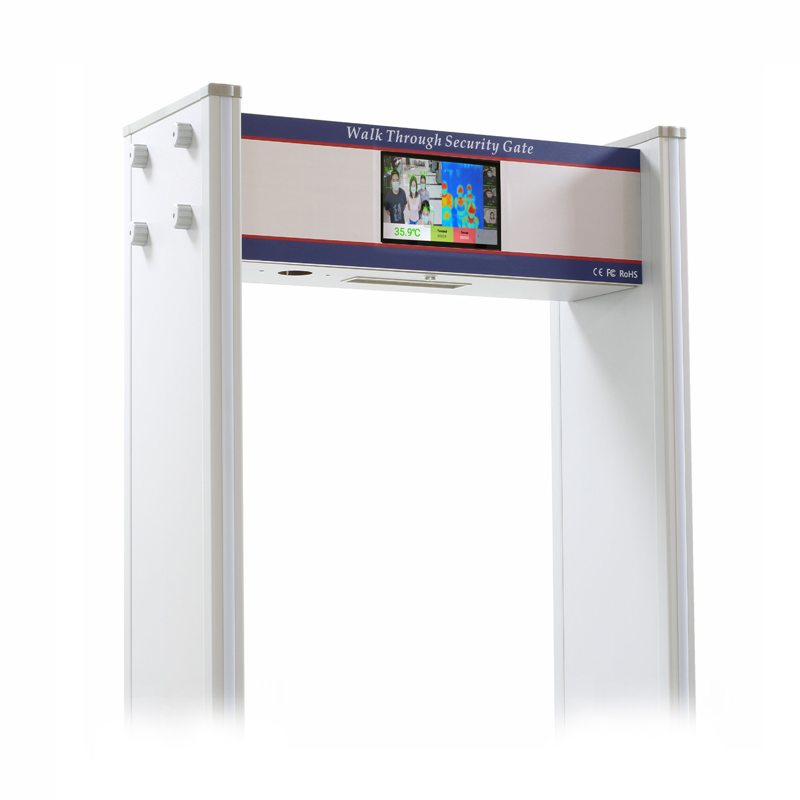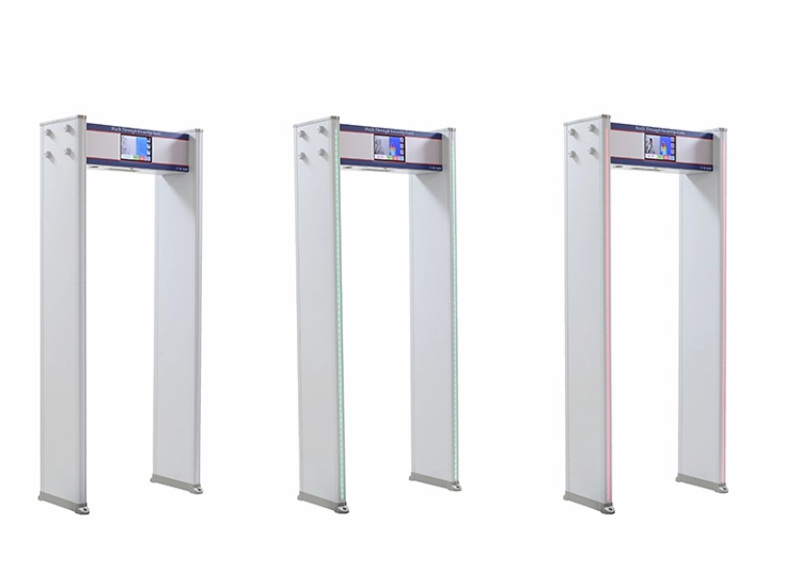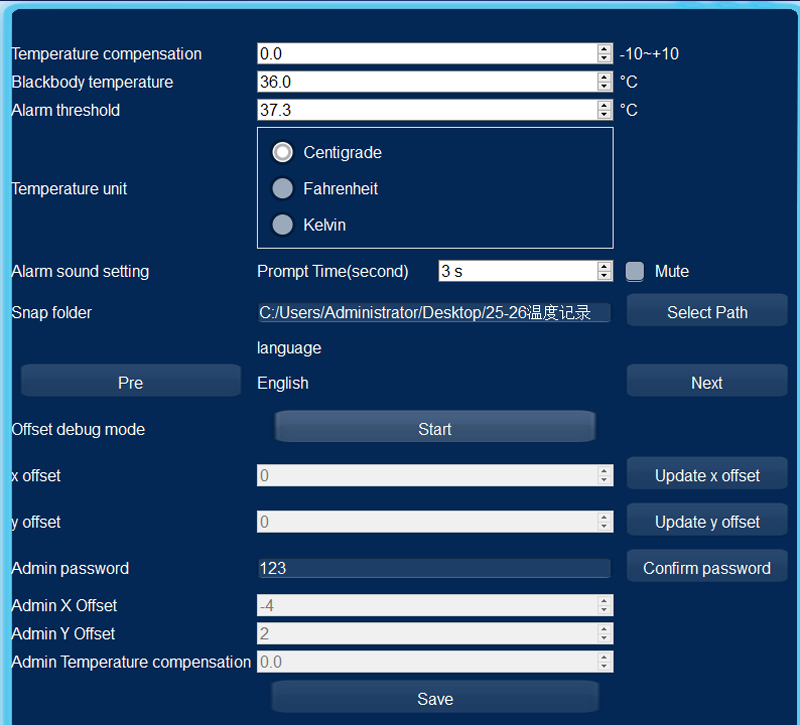 Android System and Windows System ( optional )
Temperature Detection and Metal Detection ( optional )
Unit Packing Size:
Box 1: 2260*610*170mm, Weight: 40kg
Box 2: 820*460*275mm, Weight: 15kg