The PD 6500i Walk-Through Metal Detectoris the world's highest performing walk-through metal detector and leads the industry with superior pinpoint technology and unmatched discrimination features.
ThePD6500i Walk Through Metal Detectoris designed for superior target detection with unmatched discrimination of harmless items such as coins, keys, etc.
These Metal Detectorsfeature 33 Pinpoint Zones that can precisely identify a target object's location on the left, center and right sides of the body from head to toe.
ThePD-6500i Metal Detectoralso features Dual Detectioncapabilities with transmitters and receivers in each panel for superior detection, uniformity and performance. Helping improve performance is the metal detector's advanced Digital Signal Processor (DSP) which provides greater sensitivity, noise immunity, discrimination, and overall product reliability. The DSP helps locate even small, hard-to-find, floor level weapons.
DESCRIPTION OF CONTROLS, DISPLAYS AND ALARMS
BAR GRAPH
The LED bar graph is comprised of a series of lights. The bar graph light activity represents the level of metal detection intensity occurring within the archway. The detection intensity is dependent upon the quantity and composition of the metallic object(s), and the program and sensitivity
settings of the unit. the bar graph also indicates the presence of electrical interference and
interference from nearby moving metallic objects.
READY LIGHT
The green READY light appears when power is on and the PD 6500i is ready to detect metal. The ready light must be illuminated before a patron is permitted to enter the walk-through.
BACKLIT LCD
The LCD is a visual display located in the overhead panel. The LCD reports calibration and operational information, including program and sensitivity settings, operator functions and fault indication. The LCD displays all self-prompting regulation and control functions as well as traffic count information.
Key Features of PD6500i Walk Through Metal Detector:
1.33 zones to precisely identify multiple target location from head to toe on the left, center and right sides of the body.
2.20 Standard Programs for security application versatility.
3.All weather water proof, IP55 Standard . Durable with Alloy & PVC Construction.
4.100 sensitivity level Adjustable Flexibility: We can reach the security requirements by adjusting the flexibility. There are 100 flexibility degrees in each detective area.
5.Adopt the advanced digital pulse technology, both side of the gate can transmit and receive the signal, can eliminate the false alarm areas and accurately determine the location of the metal objects.
6. The digital filtering system ofDSP signal processing offers high ability to resist electromagnetic interference, touch and impaction which makes the door can be used in the crowded areas.
7.High capability of anti-interference: The adoption of digital, analogy and left and right balanced technology can prevent false or omitted alarming, which greatly enhance the capability of anti-interference.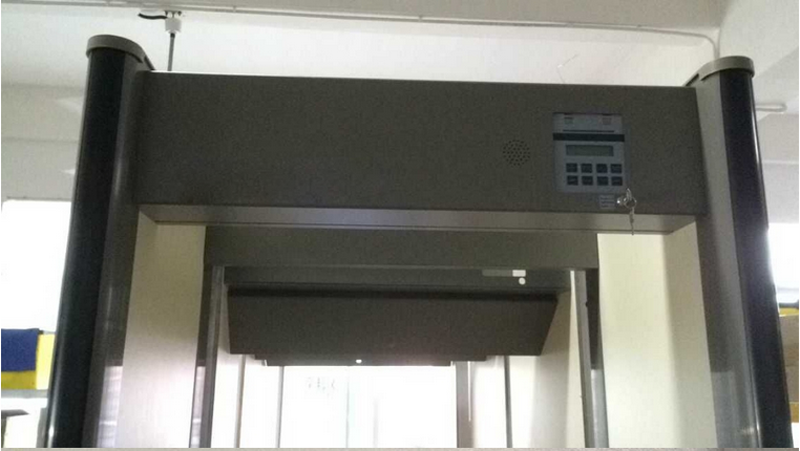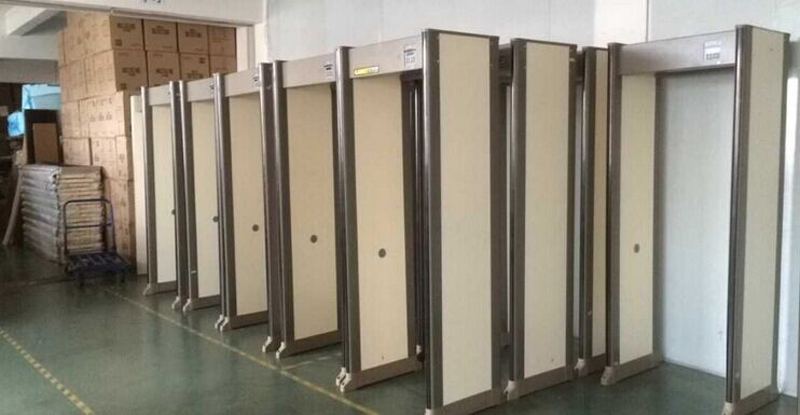 Dimensions Of PD6500i walk through metal detector
Passageway Interior Size:2050*700*600mm
Overall Exterior Size:2200*800*600mm
Net Weight: 78KG Gross Weight: 90KG