Mobile Under Vehicle Inspection Surveillance System SE-UVSS-I
Description
SE-UVSS-I Under Vehicle Surveillance System will provide you with the perfect solution to scan, inspect, and digitally record the underside of vehicles. In today´s world, we are facing increased threat from terrorism, crime, theft and vandalism. We have to protect ourselves against these threats by increased security measures. The efficiency and quality of your security staff can be considerably enhanced by using modern technology.
Detail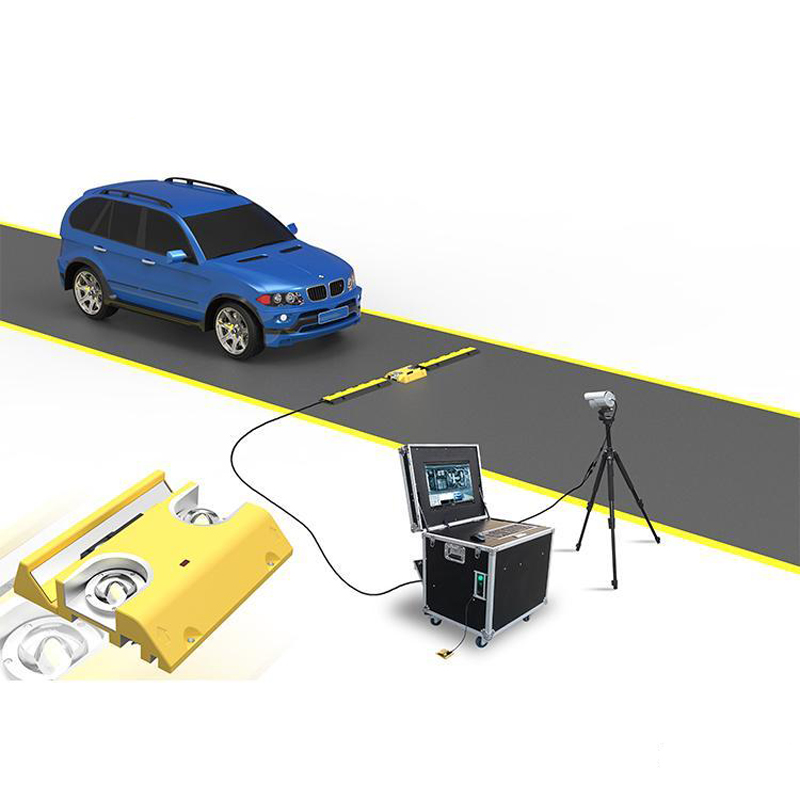 Application Range
1.Airport, prison house, customs and other government departments ,as well as the large public parking entrance where to check whether the car have Contraband
2.Large events, and the checking of entrance of the exhibition for the safety inspection of vehicles.
3. Using for Security inspection, explosion-proof, army vehicles at the bottom.
Software System
1. Using Line Array CCD Scanning Technology Dynamic Imaging;
2. Scan resolution: 2048 line CCD
3. Chassis storage or loading time: < 1 second;
4. The bottom image display: a horizontal display;
5. Chassis image storage format: Standard BMP image format or JPEG;
6. System interface language: can be customized;
7. Display resolution: To adapt a variety of display resolution
8. Transmission interface of the bottom image data: RJ45 network;
9. Display of scene image: ≥1 road
10. The test of Image retrieval function: store the bottom of car and the image of license plate according to Information retrieval of the date ,time and license plate number
11. Resolution of the bottom image: >12000 * 6144
12. The bottom image automatic shooting: when vehicle speed to 1-50km/h through the under-body scanner, system will display the image in the 1s, while the vehicle in the under-body scanner image acquisition region stillness must time continue to through the under-body scanner and bottom images show the intact.
13. Automatic image storage, delete functions: automatic deletion of expired pictures.
14. Image quality adjustment function: The adjustment of saturation, contrast, balance, sharpness for under-body or license plate image; And carrying out amplification and reduce . the amplification factor is 16, and can be used to enlarge the local display.
Vehicle Image Scanner, Control Equipment and Environmental Adaptability
1.Scan mode: full auto, non external trigger condition scan mode
2.The maximum of scan rate: 18kHz
3.The detection speed: 1-60km/h, advise ≤ 30km/h;
4.Field of view: 170 degrees
5.Scanner data line: 10 m; (customizable length)
6.Auxiliary lighting: 160W
7.Lighting components: two single sealed LED surface light source; life: 50000h
8.The bottom image scanner: using a unique open wide design of field of vehicle image acquisition technology
9.Load capacity:>30T
10.Waterproof level: IP68 meet all day work
11.Scanning device weight: 28KG
12.Scanning device volume :450 x 400 x 88mm
13.Communication interface: RJ45
14.Storage temperature;•40°~75°
15. Operating temperature: -10° ~+60°
16.Operating power : 110-240V AC,50-60HZ